Closing speech and synthesis of the 19th Franco-Japanese Symposium of Oceanography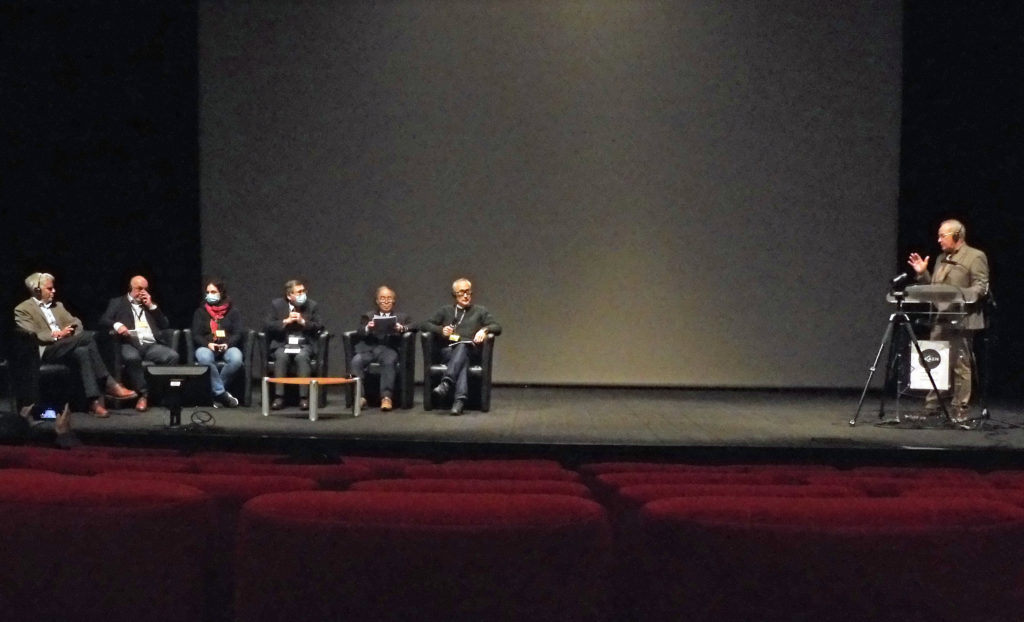 At the closure of the conference, the following points were raised:
Adaptation to global change will require shared and cross-disciplinary knowledge. Limits of sectorial approach have been emphasised many times. Wind energy cannot be developed in isolation from other existing constraints.
The creation of Scientific Interest Groups is an interesting initiative, but the multiplication of these structures must not lead to a dispersion of human resources or duplication of research. Interconnection seems necessary in order to, at least, share knowledge. In this respect, feedback from Northern countries can help to resolve certain issues.
Some stakeholders remain particularly vulnerable to global change. This is the case for fishers and oyster farmers, but also for those involved in seaside tourism, with the proliferation of toxic species leading to the closure of bathing areas.
Academic research is involved and will have to step up its action with the appropriate resources in order to work on physical forcing, evolution of the coastline and proliferation of invasive and toxic species. The development of wind power cannot be disconnected from this context and will take place in an environment that is already largely exploited, where there is little space for flexibility if we do not want to further disrupt the sometimes very fragile equilibrium that characterises our aquatic ecosystems.
The summary of work developed as part of the FRA/Ifremer MOU on the sustainability of fishing and aquaculture activities under the pressure of global change is an interesting initiative that structured session 2 of the meetings (Forum).
Alongside academic knowledge, there is traditional knowledge that is important to integrate, particularly at local and regional levels.
The importance of environmental education was emphasised. It is a component of the 'Nature and Culture' project of the two SFJOs. In this context, the participation of teachers from French and Japanese secondary schools (Sète and Okayama secondary schools) is important and should be continued.
Session 4 of the meetings, co-organised with EMEC, was structured around the concept of "Sato-umi". The need for more bottom-up approaches was emphasised in order to better incorporate the opinions and actions of local communities and thus increase their degree of acceptance and adaptation to change.The eel approach as developed in France is very similar to a "Sato-umi" approach, but still comes up against far too many "top-down" decisions.
While the development of low-carbon energies is essential to reducing greenhouse gas emissions, the need to develop a less energy-consuming society has also been emphasised. In the fisheries sector, a technological leap must be made in order to develop fishing techniques that consume less fossil fuel and more carbon-free means of propulsion.
The President of the SFJO Japan announced that the 20th Franco-Japanese oceanography symposium would be held in Japan in November 2025 in Toba, prefecture of Mie. This is a place characterised not only by its Ama divers, but also as the place where pearl farming was invented by Mr Mikimoto.